Gun law guidance updated after Derrick Bird shootings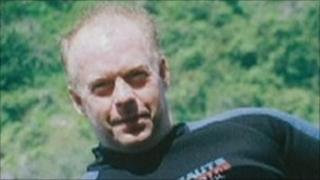 People given suspended sentences might be refused a firearms licence following a report in the wake of the Derrick Bird shootings, the Home Office said.
Bird, 52, shot dead 12 people in Cumbria in June 2010 before turning the gun on himself.
In December, the Home Affairs Select Committee made a series of recommendations, saying current gun law was "a mess".
The Home Office said it would update guidance rather than make any new laws.
It said it had not taken on all the recommendations but would take some forward and put them under review.
It indicated that in future it may be that someone who had been given a suspended sentence would be refused a firearms licence.
Bird used legally-held firearms. But 20 years before the shootings he had been given a suspended sentence for theft.
'Crucial changes'
A Home Office spokesperson said: "As the committee has recognised, the UK has strict gun laws and comparatively low levels of gun crime.
"We will continue to keep the legislation under review."
Home Affairs Select Committee Chairman Keith Vaz said: "I am glad the government has taken seriously our recommendations to minimise further risks posed by legally-held firearms."
But he said he was disappointed that the minimum age limits on the use of firearms had not been clarified and that there were still 34 Acts of Parliament governing the area.
Her said: "Without these crucial changes to our gun laws, there will be a lack of clarity and consistency with the potential that those who should not have firearms will have access to them."
The Countryside Alliance said it "broadly welcomed" the proposals but urged the government to engage fully with the shooting community in taking the proposals forward.