Carlisle gets £1.7m economic boost from Radio 1's Big Weekend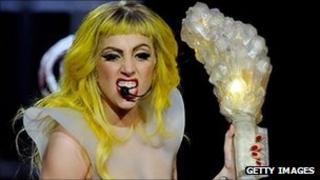 Carlisle's economy received an estimated £1.7m boost from visitor spending following BBC Radio 1's Big Weekend in May, tourism bosses said.
The amount was a £500,000 more than last year's event in Bangor, which saw a £1.2m boost from visitors.
Accommodation was also up 20% to 30% for the two-day festival on the 14 and 15 May, which saw 40,000 people head to the transformed Carlisle Airport.
The weekend featured Lady Gaga, Foo Fighters, Tinie Tempah and Jessie J.
Carlisle Tourist Information Centre reported that hotels in the city were nearly fully booked, with some landowners setting up temporary campsites to accommodate the additional demand.
The weekend also boosted Carlisle's profile, with 43% of visitors to the Big Weekend saying they might return in the next 12 months and 21% said they would definitely return for another visit.
The independent survey was commissioned by Carlisle City Council and Carlisle Tourism Partnership.