Work on Ormonde Wind Farm off Barrow completed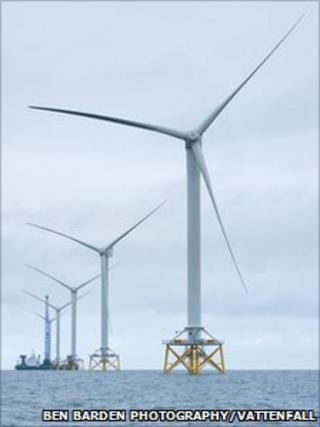 Work on a 30-turbine wind farm off the coast of Cumbria has been completed.
Swedish-based energy firm Vattenfall began construction of the Ormonde Wind Farm, in the Irish Sea off the coast of Barrow, in May last year.
The site, which covers an area of about five square miles, will be operational later this year and generate enough electricity for up to 100,000 homes.
A network of underwater cables will deliver power from the 500ft (153m) turbines to the mainland.