Carlisle cancer patient threatened by hospital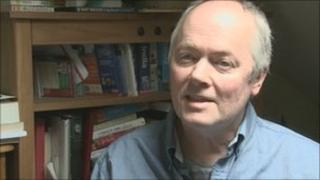 A prostate cancer patient who wrote an online diary complaining about his hospital treatment has been threatened with legal action by an NHS trust.
Daniel Sencier was worried about delays at Carlisle's Cumberland Infirmary and had surgery at another hospital.
He complained to North Cumbria University Hospital Trust and it came up with an action plan to improve care.
But Mr Sencier, 59, of Penrith, then received a letter threatening legal action. The trust declined to comment.
Mr Sencier, a photography student, had expected an apology but then received a letter saying the trust would consider legal action if his blog contained "unsubstantiated criticism".
He said: "When I opened the letter I was gobsmacked, I couldn't believe what I was reading.
"It must have cost them money, not only to monitor my blog, but to go down this route and that is money that should be spent on the NHS."
Mr Sencier's operation at another hospital was successful and he has been given the all-clear from the disease.
He said he would carry on campaigning to improve care for cancer patients.
He added: "We are not talking about a parking fine here, we are talking about cancer and I would rather go to prison rather than just sit there and do nothing."