Derrick Bird asked 'nice day?' before shooting tourist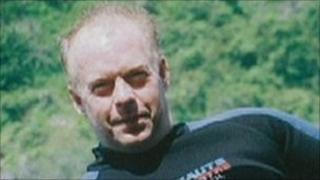 Derrick Bird asked a tourist if she was having a nice day before shooting her in the face, an inquest has heard.
Samantha Chrystie had stopped in the Eskdale Valley to take photographs when Bird pulled up in his car.
The 30-year-old teacher, from Kent, said she thought he was lost and wanted directions, so went across.
She told the inquest that he said something along the lines of "are you having a nice day?" before blasting her with his .22 rifle.
"I can remember holding my face because of the ringing noise in my head," she said.
"I must then have fallen on my side because I can remember thinking 'lie still, he will think I am dead and won't come back and shoot me'."
Bird, 52, drove on and came to a halt at a local beauty spot near Boot known as Doctor Bridge.
'Blank look'
By then he had almost run out of petrol, had no shotgun rounds left and his Citroen Picasso was damaged, with the front wheel missing a tyre.
The inquest heard Lee Turner, who was on holiday with his wife and their two sons aged three and four, offered to help but Bird mumbled "no, go".
His wife, Zoe, then told the inquest she saw Bird carrying the rifle with a "blank look" on his face and was "unnerved".
She said: "He must have seen the look of shock on my face because he said 'you're all right' but it seemed to lack any kind of emotion and his expression did not change,"
Bird was last seen walking towards woods looking "dejected and hunched-shouldered", and carrying the rifle.
At 1335 BST, just over three hours after the first 999 call, Bird was discovered dead, shot through the forehead with his rifle.
The inquest, into the deaths of all Bird's victims and the gunman himself, continues.