Paramedics 'delayed' reaching Derrick Bird's victims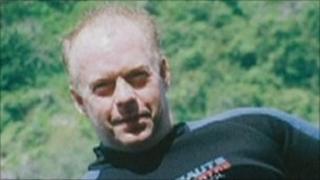 Ambulances were held back from treating some of those killed and injured by gunman Derrick Bird because of health and safety rules, an inquest has heard.
The area head of the ambulance service said the situation was unprecedented and it was not known where the killer was or if there were more gunmen.
But the inquest heard that none of those killed by Bird would have survived, such were their injuries.
Bird, 52, killed 12 people and injured 11 in Cumbria on 2 June last year.
The taxi driver then turned his gun on himself.
One victim, Isaac Dixon, was not attended to for eight-and-a-half hours, the inquest heard.
The hearing, in Workington, was also told that there were communication problems between the ambulance service and Cumbria Police.
Peter Mulcahy, area head of the North West Ambulance Service (NWAS), said: "I was acutely aware of the delays we faced waiting to get police clearance.
"It is out of character for us not to get to patients quickly."
He described it as a "unique and unprecedented" situation, and explained that there was confusion on the ground.
Safety 'paramount'
The NWAS target is to respond to 75% of "category A" or life-threatening calls within eight minutes, the inquest heard.
Thirteen ambulances, three helicopters and four rapid response cars were scrambled but some were held back for fear Bird was still on the loose.
Mr Mulcahy said the health and safety of paramedics was "paramount".
He told the inquest at the Energus centre that it would be "wholly inappropriate and unreasonable" to send unarmed and unprotected staff into an area where a gunman was on the rampage.
Mr Mulcahy said: "It's about lessons learnt from previous events.
"Ultimately Parliament has made the decision for NWAS, because it would breach various health and safety statutes.
"Failing to follow these instructions could result in the trust being prosecuted for corporate manslaughter."
Mr Mulcahy also told the inquest that communication between NWAS and Cumbria Police was "poor", with problems getting through to officers.
He said NWAS called but could not get an answer from the senior officer at police HQ and had to leave messages asking to be called back.
Police and the ambulance service also used different wavelengths on their radios so had difficulty communicating - a system that is now being replaced, the inquest heard.
Mr Mulcahy said: "This was a tragedy that no-one could have predicted and hopefully will never be repeated.
"I was acutely aware of the delays. It is in our nature to get to our patients as soon as we can.
"It was an awful time waiting to get clearance."
The hearing was adjourned until Wednesday morning.