Tourist information provider needed for Kirkby Stephen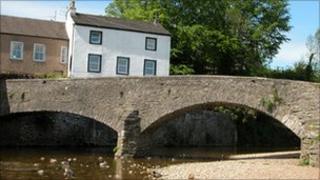 A council hopes to find a company to run a closure-threatened tourist information centre in Cumbria.
Eden District Council is looking to make budget savings by cutting services it is not obliged to provide.
It could approve plans to stop funding the centre at Kirkby Stephen at its next full meeting on 10 February.
Councillor Malcolm Smith said: "Like all local authorities, we are facing unprecedented reductions in funding."
The council says it is keen to hear from any group or individual, including commercial or public/private partnerships, who want to provide a tourist information service.
Those interested have until 21 February to send the council proposals for running the centre, including where it would be sited.
The council also wants to know how the bidder would fund the service and ensure it meets local need.