Cumbria County Council scraps street parking fee plans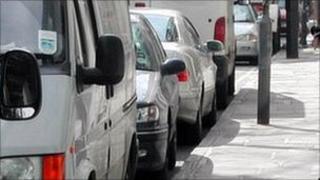 Public opposition has led to Cumbria County Council scrapping plans to charge for on-street parking.
The council, which needs to save £43m and is already considering cutting more than 600 jobs, has been holding a consultation on spending priorities.
It hoped to raise up to £700,000 by introducing parking charges.
However, this suggestion has now been dropped after the negative response in a public consultation.
Concern was expressed that it would have a negative impact on town centre businesses and on tourism.
Council employees of the council were also asked for their thoughts on where budget cuts could fall, and among their suggestions were lowering senior staff pay and getting rid of free tea and biscuits at council meetings.
The cabinet is now considering the findings of the consultation, which will be used to shape the final set of budget proposals.