Talks held over future of Rose Castle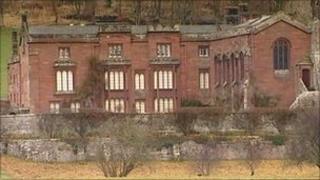 Talks are being held about the future of a historic Cumbrian castle.
Rose Castle, near Dalston, dates back to 1340 and has been the residence of the Bishops of Carlisle.
In 2009, Church Commissioners decided it was too expensive to maintain as the Bishop's home and the current Bishop is moving out this year.
One of the options is to sell it but campaigners have drawn up plans which they say would make it financially viable and retain it for church use.
Secretary to the Church Commissioners, Andrew Brown, said the divide between the public and private space was not very clear and a lot of money would need to be spent to bring it up to standard.
He said they had to look at whether that was the best use of money.
"We are currently talking to a group of local people about various options for the castle," he said.
'Robust plan'
One of the options would be to sell Rose Castle but campaigners are opposing that.
Jane Hasell-McCosh lived at the castle when her father was Bishop of Carlisle.
She said: "It should never be the case that money is poured into a black hole.
"Rose Castle has got to stand in its own right and so the Friends of Rose Castle have produced a wonderfully robust plan which would make it completely financially viable."
Their plans include creating a house suitable for 21st Century use where the Bishop could live in the future and flats which would create an income.
They also propose to open up the house and garden to the public.