Two cyclists killed in coach collision in Cumbria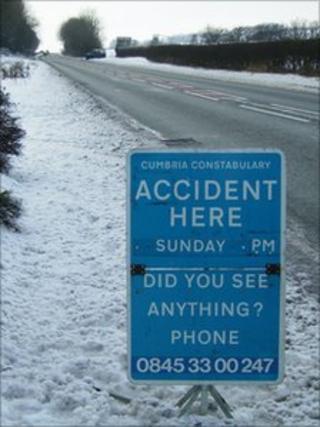 Two cyclists have been killed in a collision with a coach on a Cumbrian road.
The cyclists, who were believed to be riding together, were travelling on the A595 at Moota at the time of the crash shortly before 1500 GMT on Sunday.
The coach was travelling in the same direction, towards Cockermouth.
The cyclists, both men in their 20s who were thought to be local, died at the scene. The 42-year-old coach driver was arrested.
The driver, from Carlisle, was arrested on suspicion of causing death by dangerous driving and was released on bail until February.
The A595 between Bothel and the B5301 Parsonby Junction was closed until 2100 GMT.