Two die in gardens in Cumbria in cold weather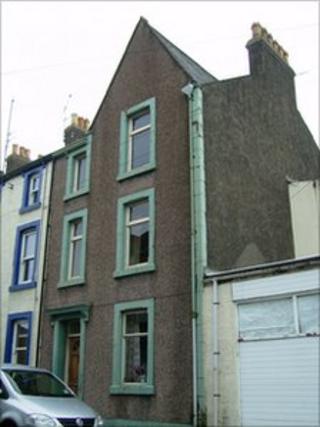 Two elderly people have been found dead in their gardens in Cumbria as the freezing weather continues.
On Tuesday the body of 84-year-old William Wilson was found in Kirkby Stephen, and on Wednesday Lillian Jenkinson, 80, was found in Workington.
The deaths have prompted authorities to urge people to take extra care and look out for one another.
Cumbria Police believe Mrs Jenkinson, of Pinfold Street, may have fallen in her garden overnight before she died.
Mary Beck, 80, a neighbour, said: "We were all friends and neighbours. She was very quiet.
"I can't remember how long I'd known her for but she was here when I moved into this house - it's decades. She was nice, a lovely person.
"At one time, years ago, she would do alterations for people, taking hems up and the like. She was a good seamstress."
Officers are also investigating whether Mr Wilson fell or if a medical condition contributed to his death.
Cumbria Police Assistant Chief Constable Jerry Graham said: "Two elderly people have tragically died in their gardens in the last week and we know they were closely supported by family and neighbours. However not everyone has that support.
"So I would ask everyone to keep an eye out for vulnerable people in their community, particularly those who are elderly and live alone."
Meanwhile, more than 30 schools were closed in Cumbria as the wintry weather continued to cause disruption.
More snow is forecast for across the county and the wintry weather will continue into the weekend.