Unexploded WWII bomb found on Lake District fell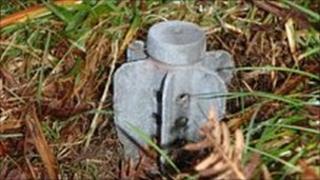 Mountain rescue volunteers stumbled across an unexploded bomb while on a training exercise in the Lake District.
Members of the Duddon and Furness Mountain Rescue Team found the World War II mortar on Blawith Knott, near Coniston Water.
The device was still live and the area was cordoned off.
An Army bomb disposal unit from Catterick Garrison, in North Yorkshire, travelled to the scene and carried out a controlled explosion.
The area around Blawith Knott was used in the 1940s by Home Guard units for live fire training.