Larger jetty planned for Windermere visitor centre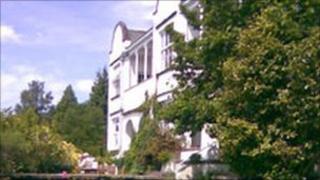 Plans to overhaul a Lake District visitors' centre to attract more tourists are being considered.
Under the £800,000 proposals Brockhole on Windermere, an historic country house, would get a bigger jetty to accommodate larger steamers.
The Lake District National Park Authority (LDNPA) owns the visitors' centre which has extensive gardens, a playground, cafe and gift shop.
The authority is planning to apply to the Heritage Lottery Fund for funds.
Brockhole was once the holiday home of a wealthy Victorian family, the Gaddums.
Currently around 70,000 people a year visit the centre, and it is hoped that figure will increase to 400,000 over the next few years, the (LDNPA) said.