Farmer warning over sheep thefts in Cumbria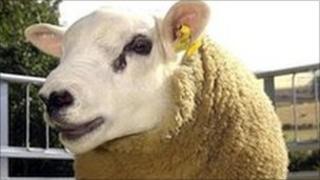 Farmers in Cumbria have been warned following a spate of sheep thefts in the area.
On Thursday, police were informed about 42 sheep, believed to have been stolen from a field in Lindeth Lane near Winster, Windermere.
Earlier this month, 100 sheep were taken from Hoad Hill in Ulverston and 72 from a field near Greety Gate in Foxfield, Broughton.
Police believe the total value of stolen sheep to be about £3,000.
The sheep, reported stolen from the farm near Windermere, had blue marks on their right side.
Cumbria police have warned farmers to be vigilant.