Teenager convicted of killing cyclist in Penrith crash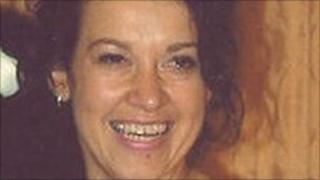 A teenager who killed a woman cyclist after he lost control of his van has been told to expect to go to jail.
Matthew Lowther, of Dumfries, was found guilty of causing the death by dangerous driving of teacher Louise Stoddart, 43, after a five-day trial.
Lowther, 19, had claimed the accident, on Inglewood Road, Penrith, on 3 June last year, may have been caused by him hitting a pothole.
He was remanded in custody and will be sentenced on 14 October.
It took the jury two hours to find Lowther of McAllister Way, Dumfries, guilty.
The judge at Carlisle Crown Court told him to expect a substantial jail sentence.
Ms Stoddart had been cycling with two other women when she was killed.