Cleator Moor drug dealer with dozens of clients jailed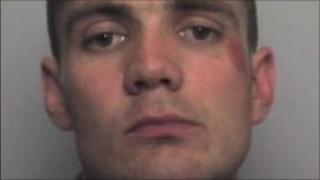 A cocaine dealer owed thousands of pounds by clients has been sent to prison for four years.
When police raided the home of Gary Gunn they found a list of 50 debtors owing him more than £8,000.
They also found cocaine worth £3,000 and £2,000 in cash during the raid in Buckle Avenue, Cleator Moor in February.
Appearing at Carlisle Crown Court the 27-year-old admitted three drug offences including supplying cocaine.
Speaking after the sentence, Det Insp Adrian Johnson of Cumbria Police, said: "The judge handed Gunn a significant sentence which would have been even longer if he had not pleaded guilty.
"By peddling drugs in our communities, Gunn has caused real pain and damage - and I hope that his sentence deters anyone else from getting involved in illegal substances.
"The size of Gunn's debtors list shows how easy it is for anyone to get hooked on drugs if they make the wrong choices."
He added: "Cocaine is often portrayed as a designer drug that is used by the rich within our society - which is a total myth."