Stone sculptures for Carlisle city park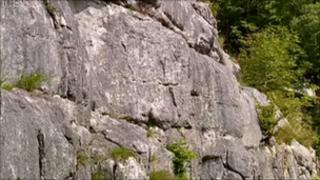 A circle of sculptures made from stone found along the River Eden could be placed in a Carlisle park if people living nearby approve.
The project will see the erection of seven sculptures, each one approximately 6ft (1.8m) in height.
One stone has already been installed in Rickerby Park for residents to see.
The sculptures were made from Kirkstone slate, Penrith Red sandstone and Shap Fell limestone.