Community health service overhaul in Cumbria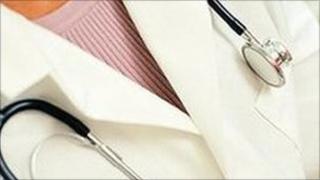 NHS bosses in Cumbria have drawn up plans for community health services.
As part of a government overhaul, all primary care trusts are to be abolished by 2013.
The services they provide directly to the public, such as physiotherapy, district nursing and health visiting, will be managed by a new organisation.
A health committee has considered a number of options and recommended an amalgamation with Cumbria Partnership NHS Foundation Trust.
This will be put to the primary care trust's board to approve an outline business case, and would also need to be approved by the North West's strategic health authority and the Department of Health.
'Equal partners'
If given the go-ahead, about 2,500 staff would transfer with their existing pay, conditions and pension rights protected.
The creation of a new NHS social enterprise was ruled out due to uncertainties over the ability to guarantee this.
A merger with one of Cumbria's existing hospital trusts failed to win the support of staff and clinicians, and a new community foundation trust was also excluded due to the lengthy regulatory process involved.
Nigel Maguire, NHS Cumbria's chief operating officer, said: "We have listened to staff and representations from a wide range of people and organisations and believe we have found the best solution.
"Joining forces with Cumbria Partnership NHS Foundation Trust will create a organisation of equal partners who together will be greater than the sum of their parts."