New commander for Sellafield nuclear police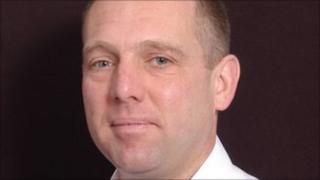 A new boss has been appointed in charge of Sellafield nuclear plant's police.
Supt Duncan Worsell, 45, is the Civil Nuclear Constabulary' s new operational unit commander at the plant.
The role of the plant's armed police is to protect the site and its nuclear materials. Supt Worsell will begin his new job on 4 October.
"Sellafield is the largest, most complex and challenging role that the constabulary offers as a unit commander," he said.
He joined the police as a constable at Sellafield in 1992 before being promoted to sergeant at Harwell in Oxfordshire in 1998.
He returned to Sellafield between 2000 and 2004 as the inspector in charge of firearms training.
Since then he has held a series of jobs at the constabulary's Oxfordshire Headquarters, rising to the rank of superintendent.
He said: "For me it (Sellafield) has always represented the shop window where the constabulary should demonstrate its operational excellence.
"This is what the Sellafield team and I will be striving to achieve in the coming weeks and months."