Cumbria faces mixed outlook in tough economic times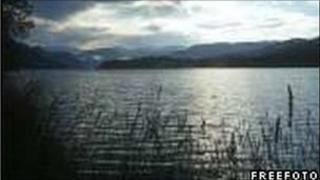 Cumbria faces mixed fortunes in terms of coping with the tough economic times ahead, according to research commissioned by the BBC.
The report by Experian ranks the resilience of English council areas to economic shocks, such as public sector cuts.
In Cumbria, Eden is placed highest at 48 with South Lakeland next at 78.
Further down the list are Allerdale at 213, Carlisle at 233, Copeland at 257 and Barrow 318 out of the 324 areas.
The report does not show the areas which will suffer the greatest amount of public sector cuts.
The resilience ranking aims to show how areas will withstand and respond to the shocks such as those cuts.
The researchers looked at four areas - business, community, people and place - and 33 different sets of statistics were considered to reach the rankings.
They included the strength of the local business base, people's skill levels, how many people claim benefits, crime rates and house prices.
As well as being placed well overall, Eden came top in the community section.
The factors that is down to include low levels of benefit claimants, comparatively few people vulnerable to long-term unemployment, low deprivation and high levels of social cohesion.
"We've lifted ourselves up considerably over the years, and will keep doing that but we have to be positive in our approach.
"We have the skills, and it's a great area. We have to keep plugging it, but it is hard."
In the people category, Barrow and Allerdale are ranked relatively low at 297 and 295 respectively.
Factors include that there are relatively few workers qualified to at least NVQ level 4 in Allerdale.
In the place category, Barrow is again placed towards the bottom with house prices and the number of pupils with A-C GCSE grades among the factors.
The relatively low level of pupils with A to C grades in Carlisle is also a factor in its relatively low ranking in the place category.
Listen to the BBC Radio Cumbria debate at 0900 BST on Friday.