Charity searches for 'stories of hope' for prayer monument, near Coleshill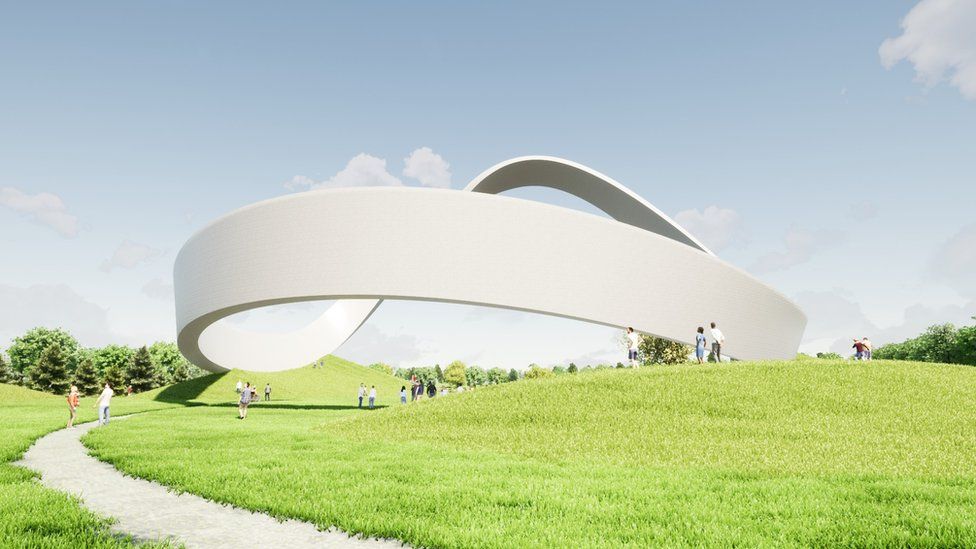 Organisers of a planned 50m (164ft) monument are looking for stories of more than 900,000 "answered prayers".
Eternal Wall of Answered Prayer is being built near Coleshill, Warwickshire.
Each of the million bricks in the Christian landmark would represent "a story of Jesus answering someone's prayer", project leaders said.
Work began this week on building an access road, so construction can start on the sculpture.
The public art will cost up to £10m, and organisers, who are crowdfunding, say more than half the money has been raised so far.
The arch will be visible from up to six miles away.
Using an app, visitors will be able to hold smart phones against each brick to read personal stories "of hope".
About 32,000 stories have been gathered so far for the "never ending wall" at the monument, which is to be about the size of a football pitch.
The charity behind the scheme hope to have 200,000 stories from around the world by the time it opens in late 2024, with others added afterwards.
Michelle Heritage, head of partnerships, said the vision for the scheme was given to the founder 18 years ago.
"It's been a really long process of praying, of talking to people, of understanding how you build a national landmark," she said.
The project's aim is "to make hope visible".
Ms Heritage said they wanted people to know they were not going through "storms of life on their own".
"Everybody needs to hear messages of hope," she said.
The monument is being built on donated land, near the junction of the M6 and M42.
Related Internet Links
The BBC is not responsible for the content of external sites.