Coventry animal charity seeks support for Ukraine donations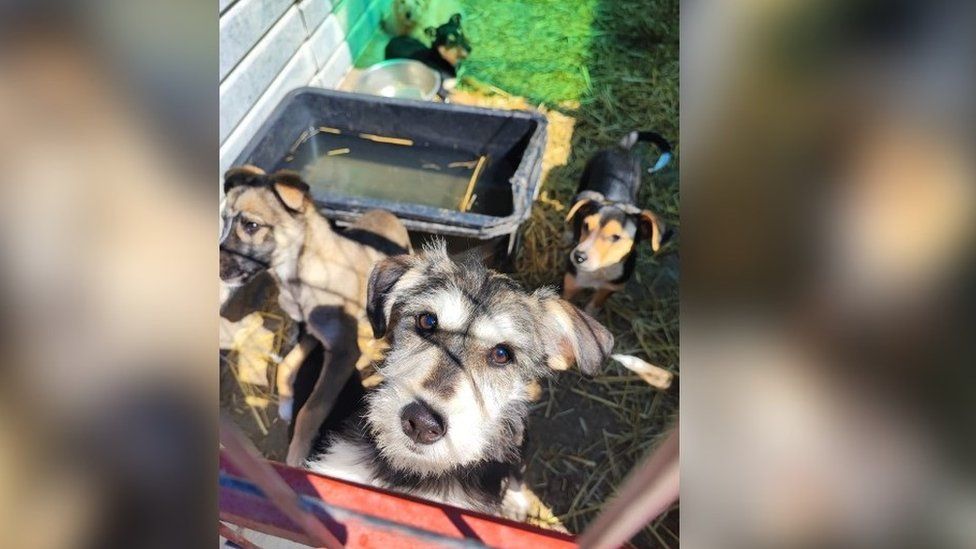 A charity is appealing for donations and volunteers to help load lorries with goods to aid animals in Ukraine.
Dogbus Rescue, based in Coventry, provides safe transport for animals in need across the UK and Europe.
The organisation is asking for supplies such as wooden pallets, pet food and animal medicines to take to Ukraine.
Kris Adams, the founder of Dogbus Rescue, said "Animals don't have a voice and are severely suffering from the war."
She added: "They don't have a choice to get out of their cages or feed themselves."
The charity is working with other organisations such as War Paws and Breaking the Chain to rescue the animals in Ukraine.
Dogbus Rescue said more than 1,000 animals had already been rescued and placed in shelters.
It is still receiving donations, but has recently been gathering "one donation every other day" as the war continues.
Kris Adams said some people were giving "their last pound away" to the charity due to the cost of living crisis.
"We had a first aid kit from the 1960s donated to us when someone went through their cupboards," said Ms Adams.
Coventry Lord Mayor, Councillor John McNicholas, said: "This appeal is one more way that we can offer our help and I know the people of Coventry will once again show their generosity."
Related Internet Links
The BBC is not responsible for the content of external sites.