Coventry road closures planned for Radio 1's Big Weekend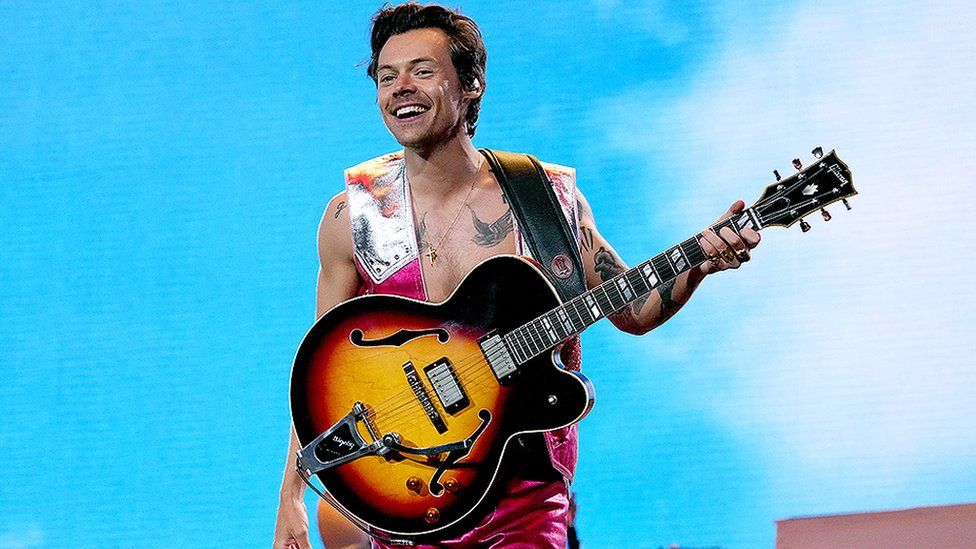 A number of main roads in and around Coventry will be closed during Radio 1's Big Weekend at the end of May.
The three-day event will be headlined by Ed Sheeran and Harry Styles and a letter to residents warned of noise and the partial closure of War Memorial Park - the festival venue.
The road closures will be carried out in two phases, with roads around the south of the city the most affected.
This will be the first time Radio 1's Big Weekend has been open to visitors since 2019, as both 2020 and 2021 events moved online due to the coronavirus pandemic.
Up to 80,000 people are expected to attend the festival between 27 and 29 May.
Other artists due to perform include Coventry-born rapper Pa Salieu, Calvin Harris, Aitch, AJ Tracey, Anne Marie, Central Cee and Yungblud.
The letter to residents said the road closures were "to make sure that the event runs safely and that impact on local residential roads is kept to a minimum".  
The letter said the noise would involve sets being taken up and down between the hours of 08:00 and 20:00 BST and two short firework displays.
The phase one road closures will operate from 14:00 to 00:00 on 27 May and 08:30 to 22:00 over the following two days.
Leamington Road northbound, from Humphrey Burton Road junction to Warwick Road/Kenilworth Road junction
Kenilworth Road southbound from Leamington Road/Warwick Road junction to Earlsdon Avenue South
Earlsdon Avenue South from Warwick Road junction to Kenilworth Road junction
Coat of Arms Bridge Road and Stivichall Croft from Green Lane junction to Armorial Road/Baginton Road junction (residents of closed section and authorised event participants will still have access)
 Wainbody Avenue North northbound at Kenpas Highway junction
The phase two road closures will come on top of the phase one closures and be in place on the Saturday and Sunday from 22:00 to 00:00.
Warwick Road from Central Six roundabout
Leamington Road from junction with Daventry Road
Kenilworth Road from Coat of Arms Bridge Road junction, left turn only from Coat of Arms Bridge Road
Wainbody Road North northbound at Kenpas Highway junction
Green Lane North southbound at Wainbody Avenue junction 
Earlsdon Avenue South from Earlsdon Street roundabout to Kenilworth Road
Spencer Road from Davenport Road junction to Warwick Road, with left turn only in force from Davenport Road
Beechwood Avenue from Woodland Avenue junction to Kenilworth Road
Kenilworth Road car park will close between 23 and 31 May and Leamington Road car park between 27 and 30 May.
There will also be no public parking at the event or on the roads around War Memorial Park.