First female Coventry City Council leader says 'you need a steel spine' in politics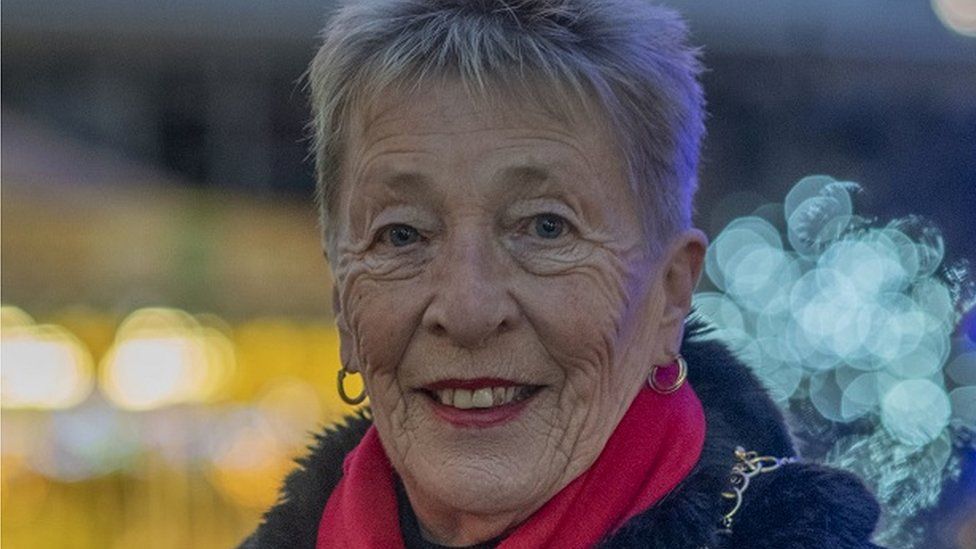 A former council leader says women in politics need to "have a spine of steel".
Ann Lucas was the first woman to be elected to lead Coventry City Council in 2013 and says she faced misogynist challenges, including numerous violent threats.
Nearly a decade on, she said she was hopeful things would be different for up and coming female politicians.
Ms Lucas, 71, was the Labour leader of the council between 2013 and 2016.
During this period, she was subjected to a number of threats and criticism which she believes were motivated by her gender.
"I had my windows shot in twice with a gun," she said.
Speaking to the BBC about that time as she retired from her post as a councillor, she said: "I don't do social media on police advice, some of the stuff was really vile.
"Murder, rape, kidnap, hoping my kids died."
Following the #MeToo movement, Ms Lucas said she was hopeful the next generation of female politicians would not have to face the same obstacles she did.
"I would hope I wouldn't get that reaction now nearly 10 years on but I'm not 100 per cent sure," she said.
She continued: "Being a leader is not an easy job.
"Be tough, you can have all the laws in the land on your side but you've got to have a spine of steel."
Analysis by Simon Gilbert, BBC CWR political reporter
Ann Lucas is a divisive figure in Coventry - she's described herself as "Marmite" in the past.
Some recognise her work as a councillor over the past two decades and view her as a dedicated public servant.
But, for others, her legacy will be tainted by one defining moment during her time as leader - the decision to authorise the sale of Coventry City FC's home ground to rugby club Wasps.
Some fans simply can't move past that. A decision they view as tantamount to treason by a council leader who was a Sky Blues season ticket holder.
As Coventry's run as the UK City of Culture draws to an end, Ms Lucas said the decision to apply for the honour happened in 2014, during her time as leader.
A case review found chances were missed by the council and other agencies to help the boy who was murdered by his mother and her partner at their Coventry home in 2012.
Reflecting on the case, Ms Lucas said: "It was absolutely awful, my whole team and family felt it. We felt the guilt and anger at the people who killed him - his parents."
Related Internet Links
The BBC is not responsible for the content of external sites.