Photos by Masterji showcase lives of South Asian immigrants
By Gaggan Sabherwal
Business reporter, BBC News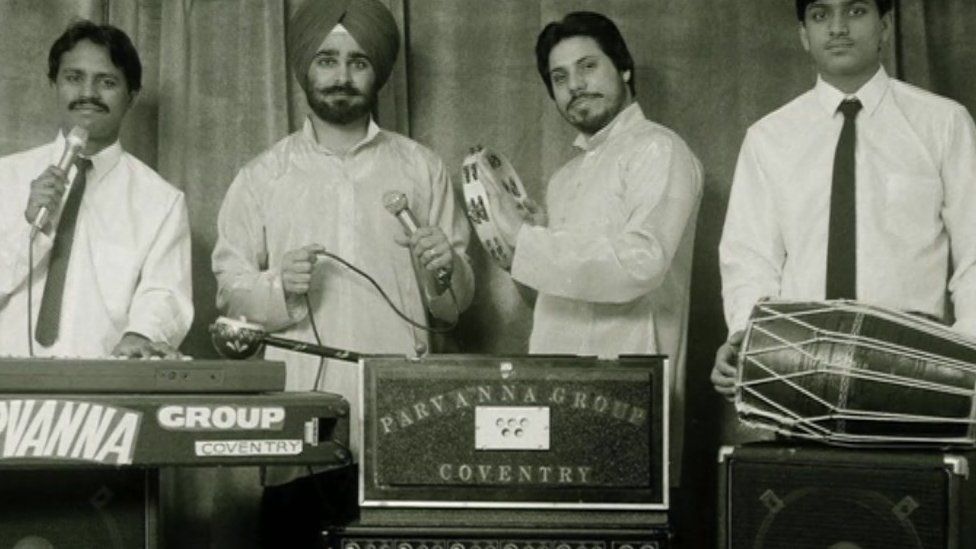 An exhibition is displaying pictures by a photographer who documented the lives of South Asian immigrants.
Maganbhai Patel, known as Masterji, arrived in Coventry from India in 1951 and spent years taking photographs of people in his community.
Some of his works have gone on display at Compton Verney Art Gallery and Park.
His daughter Tarla Patel said he had documented the start of the time when people from countries in South Asia had begun arriving in Coventry.
''People used to actually get my dad to go down to the hospitals and people with their first-born child would have their photographs taken in the hospital at that time," she said.
"And so I can just imagine, like, in loads of family albums in Coventry that people have just got this photograph of them as a baby which my dad took.
"So, for me this is just very special," she said.
"'He's really documented the very beginning of, I guess, people coming to Coventry and making their lives in Coventry."
After arriving in the city, Ms Patel said her father had begun working at the General Electric Company and had saved up for his first Box Brownie Camera.
The work of Mr Patel, a former head teacher, became so popular he decided to open Master's Art Studio at his home in 1969.
''The studio itself when I was growing up was so busy, so many different people, and you hear so many accents," Ms Patel said.
"It was such a wonderful, busy period."
His vast array of images was uncovered in 2015 when his daughter showed them to a local exhibition group.
Ms Patel and her family hope that through the exhibition, they can help pass their father's memories and legacy to future generations.
The exhibition closes on 22 May.
Related Internet Links
The BBC is not responsible for the content of external sites.