Third body found in hunt for Coventry double murder suspect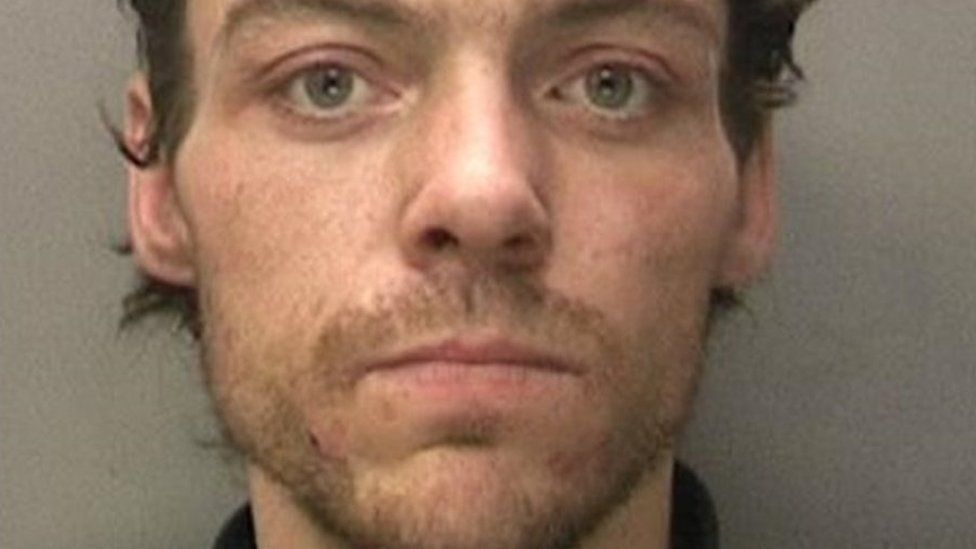 A third body has been found as police hunt for a double murder suspect.
West Midlands Police said they were working to establish if the body of a woman found in Leamington Spa is linked to suspect Anthony Russell, 38, who is wanted over two other deaths.
David and Julie Williams were found dead on consecutive days at separate flats in Coventry.
Officers discovered the third body in Newbold Comyn near Leamington at about 12:00 GMT.
"We have information which suggests Mr Russell may be connected to the death," the force said.
"Anyone who sees him has been asked not to approach him but to contact 999 immediately."
Assistant Chief Constable Jayne Meir said Mr Russell was "certainly known" to David Williams, 32, who was found at a flat in Riley Square, Coventry, at about 23:30 on Monday.
Mr Williams was last seen on 20 October and reported missing on Saturday.
It is thought that through him, Mr Russell was connected to his mother, Julie Williams, 58, who was found at her flat at Emily Smith House, also in Riley Square, just before 23:00 on Sunday.
Post-mortem examinations are due to take place.
Police had been looking for a missing woman from Warwickshire when a body was discovered in grassland on Newbold Comyn.
Ms Meir said the force had information to link him to the deceased woman, who is yet to be identified.
"I can't stress enough how important it us that we find and arrest Mr Russell," she said.
"All we know at the moment is that he frequents the Coventry and Warwickshire areas. However, he knows that he is wanted by the police and as such he could be anywhere in the country."
She said police did not know where he was or "why he is doing this" but they are "concerned he might commit further offences".
"We know he sometimes sleeps rough, and is a drug user," she added, saying he was known to police but "not necessarily in recent years".
Related Internet Links
The BBC is not responsible for the content of external sites.