Cannabis oil delay for Warwickshire epileptic boy 'cruel'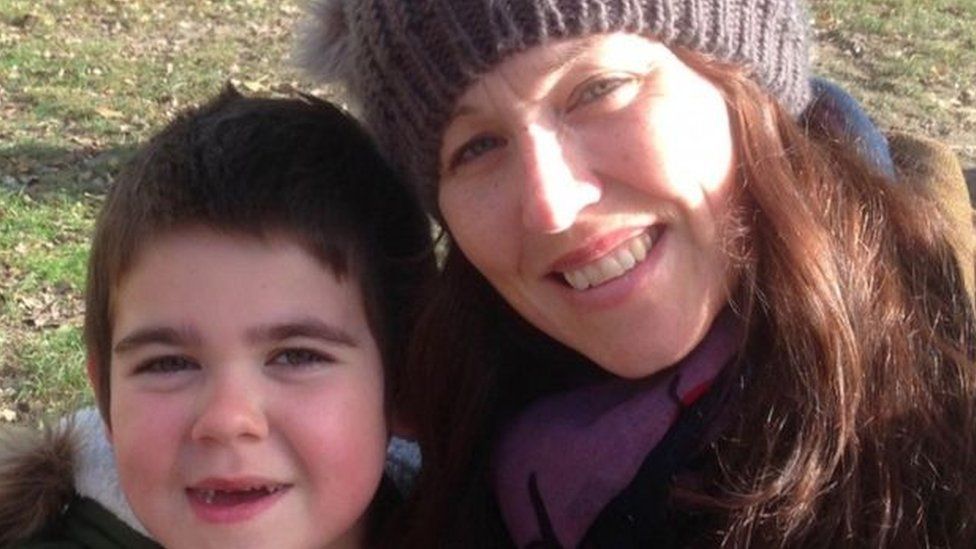 The government delaying giving a cannabis oil licence to a boy with a epilepsy would be "unconscionably cruel", his mother has said.
Alfie Dingley, six, from Warwickshire, has a very rare form of epilepsy which causes up to 150 seizures per month.
The Home Office said Alfie's treatment remains a priority.
They said his condition improved after using it in the Netherlands - where it is legal.
Ms Deacon, from Kenilworth, spoke out after the Home Office granted Billy a limited licence for the drug to be administered at hospital for 20 days.
Billy who suffers from severe epilepsy uses the oil as an anti-seizure medication.
The Home Office initially banned Billy from taking cannabis oil - but then reversed its decision with his mother Charlotte saying he is responding to the medication.
On social media Ms Deacon said: "We welcome the news that the family concerned have been given what appears to be short term access to medical cannabis to help their son.
"It demonstrates that the government now understand that for many people medical cannabis is a life saver.
"So it would be unconscionably cruel if the Home Office delay any further in issuing our medical team the licence they need to administer medical cannabis to our son Alfie."
She said the "time for process and bureaucracy has passed."
A Home Office spokesman said: "The Policing Minister has worked closely with the families of both Billy Caldwell and Alfie Dingley and we are extremely sympathetic to the difficult and distressing situations they face.
"Our priority remains to make sure that Alfie receives the most effective treatment in a safe way based on the advice of senior clinicians.
"Ministers will be providing an update to the House on the licensing of medicinal cannabis as soon as parliamentary time allows."
Related Internet Links
The BBC is not responsible for the content of external sites.