Red Bull-drinking burglar jailed over 'scene of destruction'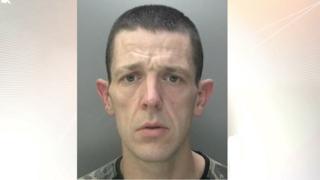 A burglar who repeatedly visited and trashed a young mum's home while she was on holiday was caught by DNA left on a can of Red Bull.
During his break-ins at the Sutton Coldfield home, John McSharry, 37, ransacked every room and stole property, pouring bleach over carpets and clothing.
He also defrosted food and cooked meals, police said.
He took drinks too, but his thirst saw him jailed for four-and-a-half years.
The West Midlands force said McSharry's DNA was recovered from a Red Bull can left on a work surface in the kitchen where he had helped himself to food.
He struck at the Chester Road home during a week-long period in 2017 while the victim was in Devon, leaving, Det Con Alan Reeves said, "a scene of destruction".
Overconfidence
He said McSharry, who stole electrical items, jewellery and clothing, "raided the drinks cabinet and even had the audacity to take food out to defrost and cooked meals".
But, Mr Reeves said, the same "overconfidence led to his downfall".
McSharry, of no fixed abode, was sentenced at Birmingham Crown Court on Thursday, having been found guilty of burglary after a trial.