Coventry mum to lose home over 'council error'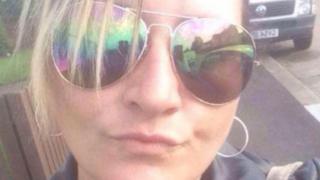 A woman says she stands to lose her home because of a council "clerical error", which saw her housing benefit payments stopped for almost two months.
Sara Brown, 37, says she was served notice on Christmas Eve after office staff at Coventry City Council assigned her somebody else's reference number.
Her landlord, who wishes to remain unnamed, said the loss of payments had been "unsustainable".
The council said it was doing "all it could" to help Ms Brown.
Award for girl, 11, who chased burglar
Ms Brown, who has lived at the privately-rented Allesley property with her 12-year-old son since July, said the benefit payments had been stopped in November and she had immediately taken it up with the council.
"A manager got involved and found it was a clerical error," she said. "Somebody in the office had put my name next to the wrong council tax number. That had stopped the benefit.
"The landlord couldn't pay his bills so he gave me a notice to quit."
Although the council subsequently rectified the error, the landlord said the payments had come too late.
'Matter of urgency'
"They did start paying again, but by that stage they were nearly two months behind with the rent," he said. "It was pretty unsustainable for me."
Ms Brown said she had until 23 February to leave the house.
"I understand mistakes happen but this has completely destroyed my life," she said.
"I will either have to sofa surf or go into a B&B hostel. I need stability for my son."
In a statement, the council said it was looking into the issue, "as a matter of urgency".
"An internal investigation is underway to understand how this happened and it would not be appropriate to comment further," it said.
"In the meantime we will do all we can to help this lady."