Man, 55, dies after Wolvey light aircraft crash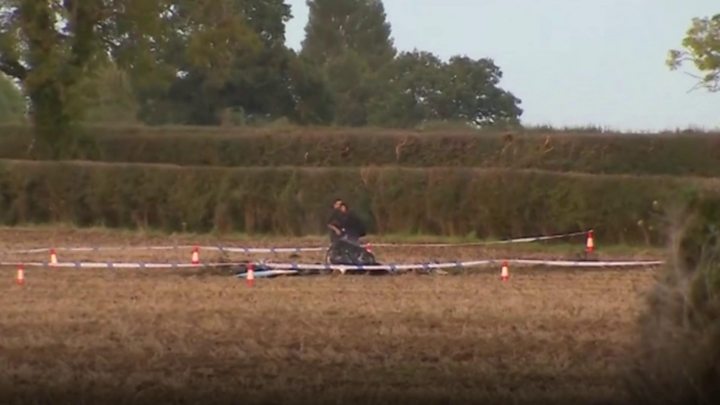 A 55-year-old man has died after crashing in a light aircraft, police said.
A second man, 56, remains in a critical condition with life-threatening injuries.
The plane came down in a field near Grove Farm in the village of Wolvey, Warwickshire at about 16:00 BST on Thursday.
A West Midlands Ambulance Service spokesman said the aircraft had been "completely destroyed".
More stories from Coventry and Warwickshire
The men were badly burned but had been able to get themselves out of the plane and to a nearby farm for help.
They were taken to the Queen Elizabeth Hospital in Birmingham where the 55-year-old died shortly after 02:00 on Friday. The other man remains in a critical condition.
Warwickshire Police has handed the investigation to the Air Accident Investigation Branch (AAIB).
Alan Thorne, from AAIB, said it was "too early to tell" if the plane, that crashed close to the runway, came down as the result of a take off or landing.
"We're still gathering information," he said.
"It's a fairly remote location so we're relying on witnesses and then a more thorough investigation of the site."