Warwick medical students face re-sit after exam paper blunder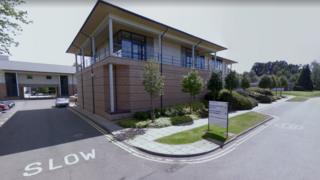 Medical students face re-sitting an exam because half the questions were on a past paper posted on social media.
The University of Warwick trainee doctors alerted authorities that nine of the 18 questions in their graduate entry exam appeared in the 2015 paper.
They have been told they will re-sit the exam in nine days, angering the students, some of whom fear they may fail it.
The university accepted there were "issues of process to be improved".
The students took the exam on 4 September as part of phase two of their four-year graduate entry MBChB course.
A student, who did not want to be named, told BBC News the medical school had "cocked up hugely" and not apologised to students about having to retake their exam.
"This is our future, we have invested our life into getting into medicine and training to be doctors, and the reality is, because of the limited time-frame the medical school has given us, many may fail - through no fault of ours but all because of their massive blunder," the said.
'Robust assessment'
James Sweatman, British Medical Association student representative, said the decision had left students distressed.
The university has told students it was aware of the origin of the social media post, which did not contain answers, and was investigating further.
"The option of removing the nine 'seen' questions and making pass/fail decisions on remaining nine questions was considered but it was agreed that that would be insufficient to ensure a proper and robust assessment," a spokesman said.
"The board therefore concluded that to ensure fair assessment and confidence in results further testing of students was necessary.
"It was considered that a further nine question examination would provide this reassurance and a full 18 question replacement re-sit was not necessary."