Coventry firm fined for 16 million automated boiler calls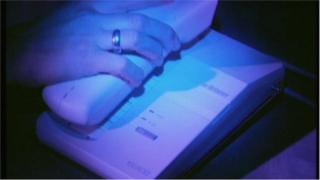 A Coventry firm has been fined £260,000 for making more than 16 million automated calls about boiler grants.
Easyleads Limited did not have consent from the people it phoned and did not include its name or contact details in the recorded message, the Information Commissioner's Office (ICO) said.
The ICO fined the company after it received more than 550 complaints about the calls.
It said automated calls were disruptive and annoying.
'Modern-day torment'
Several of the complainants were contacted multiple times or received calls in the early hours of the morning over the May bank holiday weekend.
ICO investigators said the firm deliberately misled people by referring to a government scheme and the offer of a free boiler.
Andy Curry, ICO enforcement group manager, said: "We hear first-hand from people how utterly disruptive, annoying and sometimes distressing automated calls can be.
"Firms cannot expect to get away with intruding into people's lives like this.
"We're here to take action to stamp out this modern-day torment. When people report nuisance calls to the ICO, it helps us do that."
Following the ICO's investigation, Companies House posted plans for Easyleads Limited to be struck off and dissolved.