Rapist jailed for 11 years after 1980s attack on teenager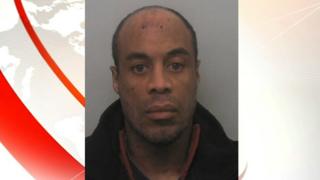 A man found guilty of raping a teenage girl in the 1980s has been sentenced to 11 years in prison.
Mark Anthony Harrison, from Nuneaton, attacked the victim as she walked home in the Galley Common area on 22 March 1987, Warwick Crown Court heard.
He was caught after Warwickshire Police reviewed historic sex cases using DNA technology not available at the time.
The 45-year-old is already in prison after being convicted of raping a woman in 1992 and an attempted rape in 2002.
More on this and other stories from Coventry and Warwickshire
Det Sgt Andy Denny, who led the investigation, described Harrison as "a danger to society" and praised his victim for showing "tremendous bravery".
He said: "[She] has had to struggle for almost 30 years with the knowledge that the individual responsible for her ordeal had not been brought to justice for the crime he inflicted on her.
"She has shown true courage, not only throughout the investigation but also living with the knowledge of what happened to her for so many years."