St Nicholas Park Leisure Centre upgrade expected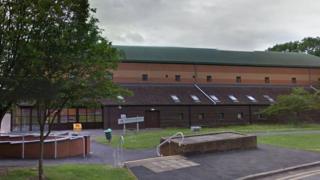 A multi-million pound project to refurbish two leisure centres is expected to start next month.
The £13m scheme for St Nicholas Park Leisure Centre in Warwick and Newbold Comyn Leisure Centre in Leamington Spa is due to be approved on Wednesday.
If it gets the go-ahead, work on the first site would start in weeks.
Plans include new gyms and fitness studios, new changing areas, energy efficient lighting and new reception areas with "hotel-style" desks.
Warwick District Council is in the process of trying to find an outside partner to manage the two leisure centres.
A report to members said: "Without this work, the leisure centres would become "not fit for purpose", attendances would fall, and the concession fee paid to the council by the operator would fall substantially."