Woman, 78, shot in head with air rifle in Coventry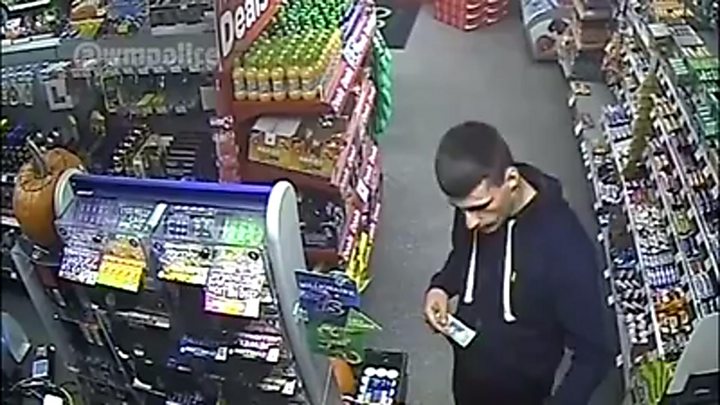 A woman in her 70s was shot in the head with an air rifle while she was on her way to work.
The shooting followed an incident earlier in the day where a man was shot in the ribs in Coventry.
The 78-year-old woman was walking along Station Avenue in Tile Hill when she was fired at by someone in a passing car. She suffered minor injuries.
A man was shot in the ribs on Lower Eastern Green Lane an hour earlier, at 05.30 BST, on 29 October.
Police have released images of three people they want to trace who were filmed on CCTV at a garage.
More updates on this and other stories in Coventry and Warwickshire
The car reportedly used in the shootings, which is believed to be stolen, was involved in a petrol theft at a BP garage in the Finham area, later the same day, police said.
The man hit in the ribs also suffered minor injuries, the spokesman added.
Anyone with information about the incidents is asked to contact police.