Bald eagle Henry returns to roost at Warwick Castle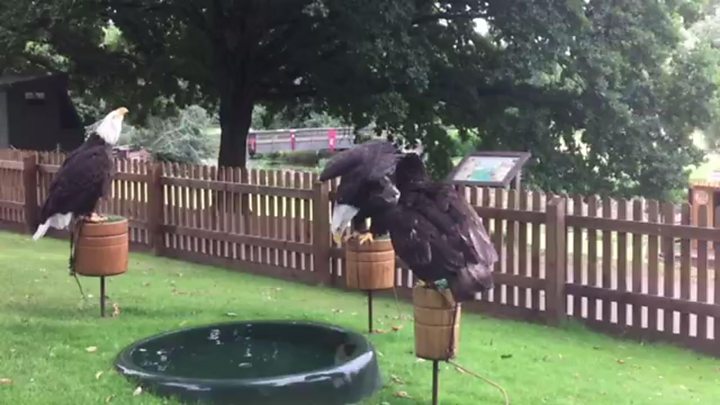 A young bald eagle, which vanished following a birds of prey display, has flown back to his nest after six days.
Henry did not to return to his home at the castle following an afternoon display for visitors at Warwick Castle last Saturday.
But he flew back of his own accord on Friday, during another of the castle's bird displays.
A castle spokesman said Henry was safe and sound and reunited with his mum, Sydney.
He added it was not unusual for young birds of preys to stretch their wings and go exploring and that Henry seemed to be largely unbothered by his adventures.