Exploited Coventry girls 'at risk for too long'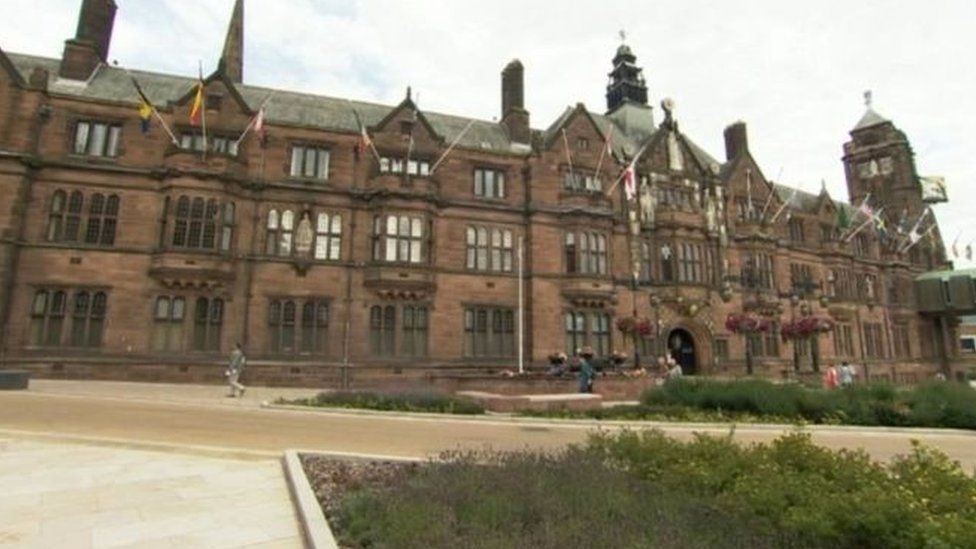 Five girls who were sexually exploited, intimidated and subjected to "appalling violence" in Coventry were at risk for too long, a review has found.
The girls, aged between 13 and 15 and all known to social services, were in a housing unit and foster care in 2012, when police began investigating.
There were "a number of occasions" when the girls made current or historic allegations about sexual assaults.
The city council has apologised for not providing better care and support.
A subsequent investigation led to five men being accused of several offences around child sexual exploitation and trafficking. They were later cleared at Coventry Crown Court.
The department was branded "inadequate" by Ofsted two years later.
"The Ofsted inspection referred to 'key weaknesses in children's social care' and many of these are mirrored within the experience of the children subject to this report," Coventry Safeguarding Board stated.
Although child sexual exploitation was recognised by some professionals earlier than 2012, those who raised concerns, felt frustrated by a "lack of response" from children's services, the report said.
However, at that time, the agencies involved had "no experience" of identifying or responding to complex episodes of child sexual exploitation.
It was not until the end of June, that agencies agreed they were involved in a "significant problem of abuse and exploitation".
But the report criticised the response by those involved.
"In assessing the overall experience of the children in this case, it must be acknowledged that ultimately their needs were not adequately met and they remained at risk and vulnerable for too long."
In a statement the council said the report highlighted "gaps in our knowledge" but claimed changes had been made in the way it deals with sexual exploitation.
Related Internet Links
The BBC is not responsible for the content of external sites.