Alcester-based firm EiC goes into administration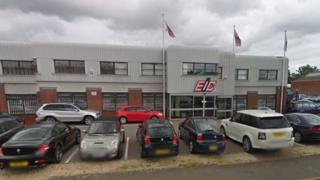 The Warwickshire-based building services and facilities management firm EiC, has gone into administration.
A statement from AlixPartners UK said the firm would "cease to trade with immediate effect".
A spokesman said Alcester-based EiC was in "financial distress" and had been facing increasing pressure from its creditors.
The BBC understands around 400 workers were employed by the firm which was founded in 1971.
Business-advisory firm AlixPartners said in a statement: "After exploring all options available, management concluded that the cash pressures were too great and there was no alternative but to place the company into administration.
"As a result the business will cease to trade with immediate effect."