Drivers fined for filming M40 crash in Henley-on-Arden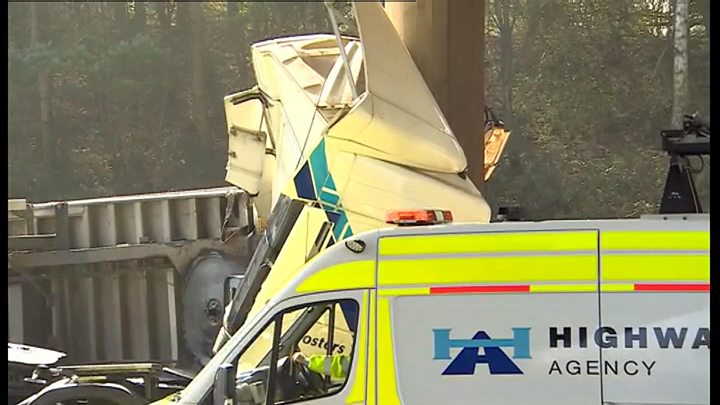 More than 80 drivers face prosecution for slowing down to film a crash on the M40 on their mobile phones.
A lorry hit a bridge and smashed through the central reservation at J16 of the M40 in Henley-in-Arden on Friday.
"At times vehicles were nearly coming to a stand still to take photos and videos," Warwickshire Police said.
Drivers seen using their mobiles have been issued warnings of £100 fines and penalty points or court summons.
The crash happened at 11:00 GMT and three lanes remained shut until 23:00, causing miles of tailbacks.
The lorry shed its 27 tonne load of cattle feed and the driver escaped with minor injuries, the ambulance service said.