Coventry elderly people's care housing set to close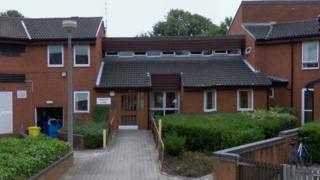 Four housing schemes providing round-the-clock care for elderly people are set to close in Coventry.
The 86 residents would be moved to more modern accommodation as part of the city council's plan to save £1m.
Frank Walsh House, in Hillfields, and Skipton Lodge, in Stoke, would close by September under the plan.
Halford Lodge, in Keresley, and Farmcote Lodge, in Aldermans Green, would also close in March 2017.
Updates on this story and more from Coventry
A 12-week consultation has taken place and the council's cabinet is recommended to approve the plan at a meeting on 5 January.
The council said the current accommodation was outdated, but Dave Davenport, who lives in Halford Lodge, said he did not want to move.
He said: "I feel I belong here and I want to finish my days here. But because of the proposals, that's all been destroyed.
'Happy with modern facilities'
"Therefore I'm in a state of flux whereby I feel very unsettled, insecure and I'm very upset."
Councillor Joe Clifford, deputy cabinet member for adult social care at Coventry City Council said: "The heart tells you: look, we perhaps shouldn't do this to individual people. But the head tells you: look, this is a sensible approach and we've done it before with other homes and when I visited people after the change, they'd been really happy with the modern facilities that they'd moved into."
Two learning disability day centres based at Frank Walsh House, Jenner8 and The Community Zone, would remain unchanged until at least March 2017.
Whitefriars Housing, which currently runs the Frank Walsh House and Skipton Lodge, is planning a £3m refurbishment after the closure.
The council has already said it will pay for care and support at 52 tenancies at the new, purpose-built Earlsdon Retirement Village.