Coventry man who stabbed friend to death sentenced to life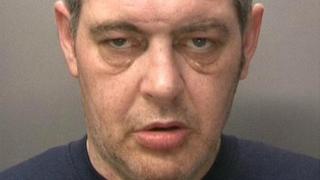 A man from Coventry who stabbed his friend to death in what police believe was a row over money has been jailed for life.
The body of 44-year-old Danny McDermott was found at his flat on Langlodge Road, Holbrooks, Coventry, on 12 February.
Edwin Pyott, 43, also of Langlodge Road, pleaded guilty at Birmingham Crown Court on 30 November.
He was told he will serve a minimum of 20 years.