Coventry Transport Museum revamp complete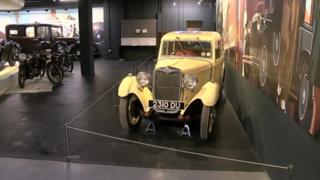 Coventry Transport Museum has fully reopened after a £9.5m redevelopment.
Twelve out of 14 exhibits have been replaced at the site, where vehicles previously in storage have now been put on display.
The redevelopment has taken 15 months and the museum has been running at about half capacity for around six months.
It fully reopened at 13:00 BST, when an event began in Millennium Place.
The museum includes items from the cycle industry and more than 3,000 toy car models. It also reflects how Coventry's mass car-making came to an end and the effects on the city.