Missing Nicola Payne: Police find 'nothing relevant' in lake search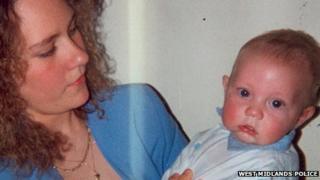 Police searching a Coventry lake after the disappearance of a teenage mother more than 23 years ago have said they have found nothing relevant.
Nicola Payne was 18 when she was last seen in the Henley Green area of the city on 14 December 1991.
Officers started searching "shallow water" in Coombe Abbey Country Park on Friday.
Det Insp Martin Slevin of West Midlands Police said all searches had now been exhausted.
It was the third time the lake had been searched. Divers first visited the site in March last year and returned in April this year.
Two men who have denied murdering Ms Payne will go on trial at Birmingham Crown Court later this year.