Wisteria Lodge: Charges over Coventry children's home abuse allegations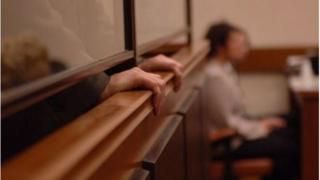 Four men have been charged over allegations of historic abuse at a former Coventry children's home.
The charges relate to allegations of abuse at Wisteria Lodge, which was owned by Coventry City Council and was closed and demolished a few years ago.
West Midlands Police said the four men were bailed to appear before Coventry Magistrates' Court on 22 December.
The charges against three of the men relate to incidents alleged to have taken place in the 1980s.
Kenneth Owen, 69, from Dickon Hill Road, Boston, Lincolnshire, Alan Todd, 69, from Stretton-under-Fosse, Warwickshire, and Phillip Barnett, 61, of Hartington Crescent, Earlsdon, have been charged with indecent assault and ill-treatment of children under 16.
The other man, Russell Garner, 55 from Orchard Street, Bedworth, has been charged with ill-treatment of a child under 16 relating to an alleged incident at the same care home in 1993.