Ocado seeks 300 new staff for Warwickshire Dordon base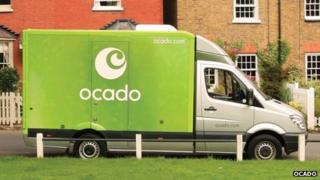 The online supermarket Ocado is to recruit 300 new staff at its base in Dordon, north Warwickshire.
The firm said it was looking for 200 personal shoppers and 100 customer service representatives on permanent contracts.
The company is also hoping to fill 1,000 jobs in Dordon, Hatfield, Enfield, Weybridge, Wimbledon and Ruislip, before Christmas.
It predicts a further 800 jobs will be advertised in the new year.
Julie Markey, Ocado's HR director, said the business had grown from "a tiny start-up" to one that employs more than 8,000 people in the UK.
She said they were looking for "people who are enthusiastic from all walks of life" to join the 1,600 people already employed in Dordon.
Earlier this year, Ocado said its expansion was in part due to a £170m deal to allow Morrisons to use their delivery infrastructure.