Daniel Pelka case: Coventry child protection hub opens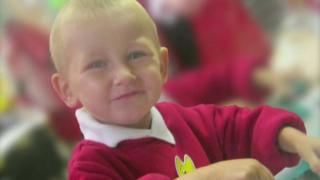 A child protection hub, prompted by the death of Daniel Pelka, has opened in Coventry, four months behind schedule.
The four-year-old was starved and beaten before he died in 2012.
A serious case review was highly critical of several agencies and said they failed to work together.
A Multi-Agency Safeguarding Hub (MASH) was one of several recommendations in the review and will see police, social workers and others work together on child protection cases.
It was originally due to open by May, but Coventry City Council said the "sheer scale" of setting it up had caused delays.
The new hub, at Christchurch House, allows police, social workers and probation officers to work alongside representatives from health and education.
"One of the reasons we're doing this is that we got it so wrong with Daniel," council leader Ann Lucas said.
"What they [different agencies] didn't do is put all the information together."
Iqbal Ghag, one of the managers at the centre, said the different agencies would have access to the same database, allowing them to discuss cases more easily and take action quicker.
Probation officer Leigh Griffin said: "Previously you had to fill in a request form for information from every agency. If you've got seven agencies, that's seven referral forms."
Similar centres are already operating in some other parts of the country, including Staffordshire.
Children's services in Coventry was rated "inadequate" by Ofsted in March.
The department was handed an improvement notice in June and told to implement the recommendations of the Daniel Pelka serious case review.