Coventry's 'creative' Far Gosford Street officially opens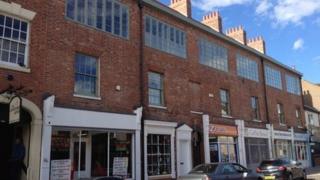 Part of a £30m redevelopment of Coventry is being officially opened.
The Fargo project on Far Gosford Street has been designated a "creative quarter" of the city.
It is home to independent retailers, artists' studios and entertainment space and offers business start-ups affordable rent, the council said.
Work has also taken place to restore the street's 14 Grade-II listed buildings. Planners hope it will being more visitors to the city.
Ian Harrabin, managing director of developers Complex Development Projects (CDP), said adding a creative area to the city was inspired by neglected parts of London, such as Camden and Brick Lane.