Man uninjured after drive-by shooting in Coventry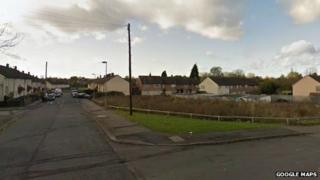 A man has escaped injury after being targeted in a suspected drive-by shooting in Coventry.
West Midlands Police said it attended Milverton Road at 01:30 BST following reports a man was being shot at.
The victim was not hit by any bullets, the force said. It is believed the target knew his attacker.
The car suspected of being involved in the drive-by, a Volkswagen Golf, was found abandoned at an address in Foxes Walk.