Kenilworth man Malcolm Blood jailed for sex abuse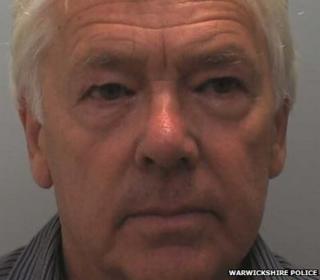 A man has been jailed for 18 years for abusing children in the 1970s and 80s.
Malcolm Blood was found guilty of 18 sex offences at Warwick Crown Court after a six-day trial.
The 69-year-old, of Willow Meer, Kenilworth, committed them against one girl and one boy between 1978 and 1981.
Blood was a resident in Warwick at the time and the children were aged between eight and 14. Warwickshire Police said it hoped the case would encourage more victims to speak out.
Police investigator Peter Herring said Blood systematically abused the children over a number of years.
"It took many years for one of his victims to contact the police and from there we were able to identify the other person he abused," he said.
"I would like to commend them for their courage in coming forward to report the offences to the police and for placing their trust in the judicial system."