Father's plea to switch Warwickshire street lights back on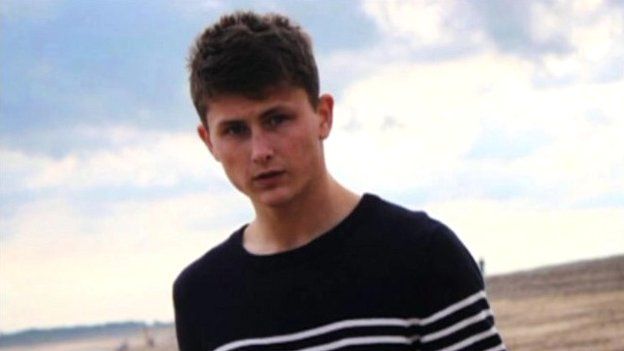 A bereaved father and the taxi driver who knocked down his son, have asked county councillors to reverse their decision to reduce street lighting.
An inquest ruled lack of lighting was a factor in his death.
The Warwickshire County Council report, published on Thursday, found serious injuries or deaths on roads where street lights had been switched off, had increased from three to five.
Compared to data before the switch-off (2011-12), there was also an increase in minor injuries from accidents on affected roads, from seven to 10.
Mour Ali said at the time of Archie's death, the A452 Kenilworth Road was so dark it took him and police about 45 minutes to find his body.
An inquest cleared the taxi driver of any wrongdoing.
"Just imagine if it was my fault, I would be in prison, I would have lost my job, I would have lost everything. I'm afraid when I come to that road, it's still dark, it shocks me. I still can't forget that day.
"The lights need to go back on. We are killing our future [young people] just for a few pounds," Mr Ali said.
Warwickshire's transport and planning councillor, Peter Butlin, said it was an "unusual" and "unfortunate" incident.
A council statement said "the absence of street lighting was one of many contributory factors".
Archie's father, Grant Wellbelove, said: "We realise it's an economic situation, but they need to prioritise."
He believes if the lights had been on, his son would have seen the pavement opposite and would not have been walking in the road.
Last year, Milton Keynes Council reversed its decision to switch off lights following a 30% rise in accidents and two deaths in unlit areas.
Warwickshire County Council said it had exceeded its target of saving £500,000 in the switch-off and its accident figures "only showed a snapshot of one year".